Introduction
The symbology of the swastika is much more ancient than you think. The first archaeological evidences dated back to the Neolithic, whose specimens are known at the rock engravings of the Val Camonica. It is the case of the Camunian rose, shaping like a swastika. However, the symbol is linked to various religious expressions and different cultures all around Europe and Asia, steadily throughout history. This observation is probably due to the simple and linear graphic representation, which has allowed it to be used independently in various contexts.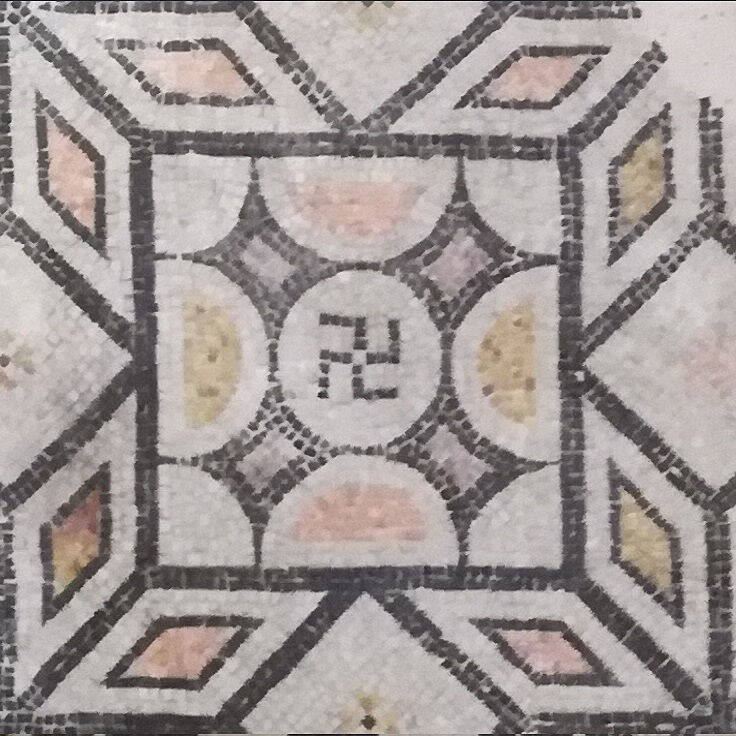 For instance, different specimens are known in India, China, by the ancient Greeks and Romans. Any way, the most frequent representation is characterized by the form of a Greek cross, whose arms are oriented clockwise or counterclockwise, probably derived from a puck or a wheel.
Archaelogical evidences in Italy
In Italy there are many archaeological evidences of the swastika, related to various historical contexts. Some examples are: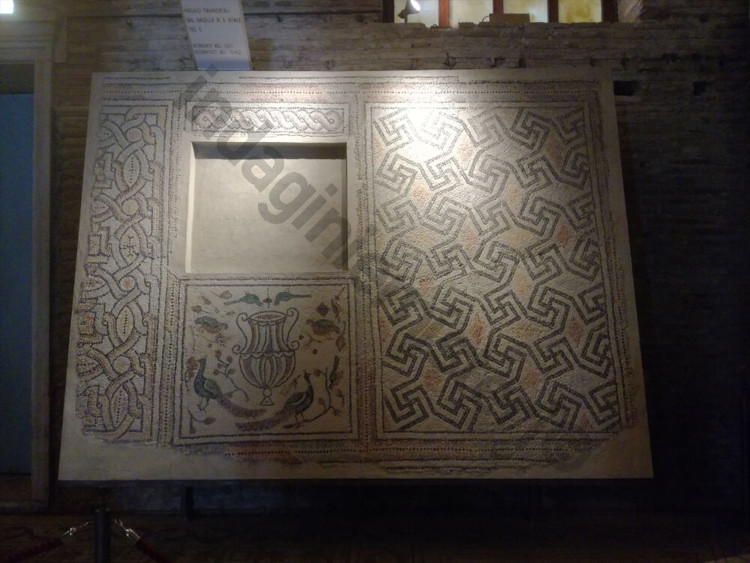 Symbolic meaning of the swastika
It would seem so difficult to get out of the various representations of the swastika and of historical contexts so distant among them. Nonetheless, there is a common signification matrix to be considered. It is the swastika as greeting symbol or representation of the sun. Despite the two meanings would seem different, they are so closely connected, since the fortune of ancient people firstly depended on the sun and agricultural activities. Particularly, the swastika as a symbol of movement, as its arms and their orientation would indicate the solar cycle throughout the day, and also the course of the seasons.
Then, this meaning was extended to single religious or cultural contexts; clearly it is too difficult analyzing the different aspects. For instance, the swastika in Induism is associated with the rotations of the world around an immobile center, and so it is representation of the divinity Vishnu. Instead, in Buddhism it symbolizes the auspicious footprints of the Buddha.
The (bad) reinterpreted symbology
From the late 19th century the symbology of the swastika attracted the curiosity of many scholars and archaeologists. Among them, the German Heinrich Schliemann, who found the swastika in the ruins of the ancient Troy. His studies inspired a large literature and the reuse of the symbol as expression of good luck, force and vital movement. It is probably for these reasons that the swastika was adopted by the German National Socialist Party, becoming the official emblem. In this way the hooked cross was born, as well known now. It differentiates from the original representation because it is slightly rotated in an angular direction.
Samuele Corrente Naso
(Translation by Daniela Campus)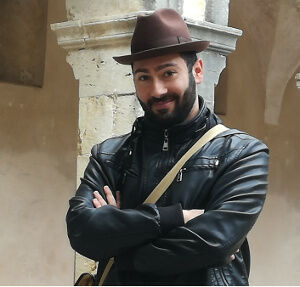 Samuele is the founder of Indagini e Misteri, a reason for being perhaps philosophical, vaguely existential and anthropological enough. He has a degree in biological sciences and forensic biology. For pleasure he look for transcendence through unusual and antiquated things, like uncertain symbolisms or enigmatic apotropaic rites. He pursues the mystery through the adventure but that, inexplicably, is always one step ahead.