Ferrara and the Knights Templar
The city of Ferrara, in particular by three churches, is linked to the Knights Templar.
The church of Santa Maria del Tempio (1156) is an ascertained property of the Order and preserves only the cloister. Today the building is included in a residential complex.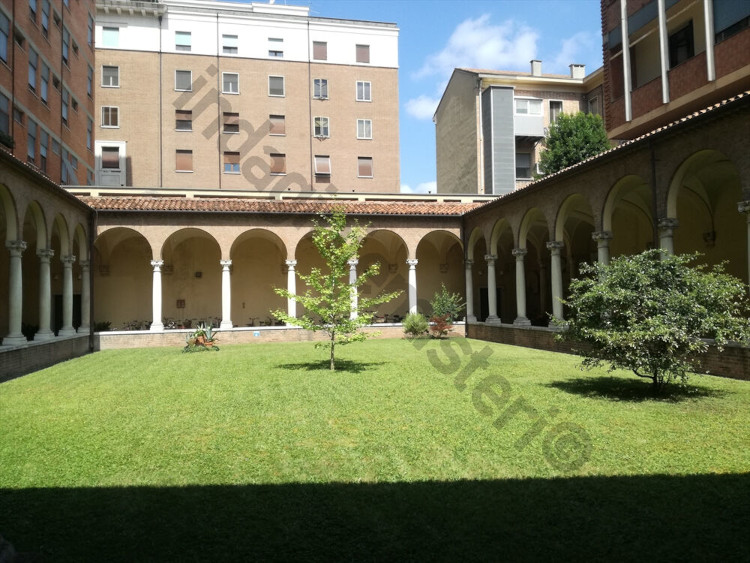 Instead, the ex-church of San Giacomo dates back to the 11th century and it is involved in an interesting historiographical dispute. Marcantonio Guarini, a historian of the 17th century, asserted the building was constructed by descendants of Hugues de Payens, the founder of the Knights Templar. Moreover, Hugues de Payens may be buried in this church [3].
The church of San Giuliano is a completely different case. In fact, its construction is dated from two centuries after the dissolution of the Order of the Knights Templar (15th century). The Ferrara inhabitants made the building in memory of the Templars, as a testimony of the good relations that the Order had had with Ferrara.
The church was consecrated to San Giuliano, whose conversion history is particular; when he had come back from the Crusades, the saint found a man and a woman in his bed. Thinking they were his wife and her lover, Giuliano killed them. Actually they were his parents, so Giuliano decided to expiate his guilt in a convent for the rest of his life.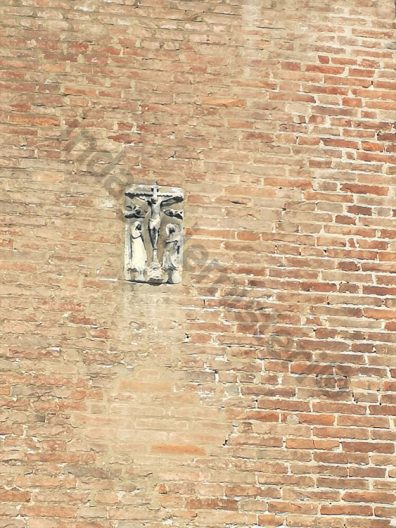 Furthermore, the church of San Giuliano is remembered for being the personal chapel of Lucrezia Borgia, duchess of Ferrara.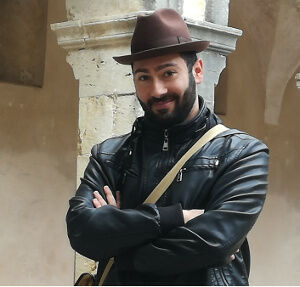 Samuele is the founder of Indagini e Misteri, a reason for being perhaps philosophical, vaguely existential and anthropological enough. He has a degree in biological sciences and forensic biology. For pleasure he look for transcendence through unusual and antiquated things, like uncertain symbolisms or enigmatic apotropaic rites. He pursues the mystery through the adventure but that, inexplicably, is always one step ahead.